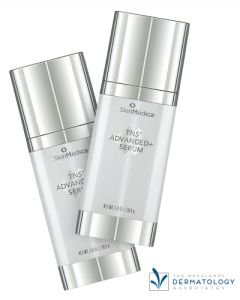 Give, give, keep … give, keep, keep … keep, keep, keep … So many options with our December buy 2, get 1 free promotion.
Say bah humbug to sagging skin and save $290 with our Buy 2, Get 1 Free SkinMedica TNS® Advanced+ Serum. Appropriate for all skin types, this skin-rejuvenating formula is the only growth factor product proven to address sagging skin.
Face the holidays, end 2021 and welcome 2022 with a true skin rejuvenating powerhouse.